Lampedusa
at 360°
"His humble strength is in the sea.
In the scents of the Mediterranean.
In the warmth of a great simple hospitality"
Lampedusa L'Isola che c'è was born from the passion and love for Lampedusa by its founder Vania who now boasts twenty years of experience on the island.
Vania and her team are little "craftsmen", they tailor your holiday with attention to every detail according to your needs.
The goal is to make you discover the true reality of a fantastic wild land with a Caribbean sea that has often been mentioned only as a borderland.
A wide choice of accommodation with solutions suitable for any need, suggestions for air connections but above all assistance aimed at providing you with all the services useful for you to spend a relaxing holiday by the sea.
Who better than his team, made up of local people, can recommend places to visit, give you practical information, but above all all the attractions of the island, boat trips, excursions on a sailing boat, diving to discover the marvelous seabed, evenings in theme and happy hour in the most suggestive bays!
But above all they will arrange for you to rent cars, scooters, and everything you may need during your stay on the island.
Your days in Lampedusa will fly away between interesting and suggestive boat trips with stops in the most beautiful coves, days of relaxation on the beaches now almost all equipped with umbrellas and sunbeds, organized trips to Linosa and for dolphin watching and for all lovers diving daily outings for diving in different parts of the island.
At sunset when the sun plunges into the sea and the sky turns red, you can enjoy a romantic aperitif in Cala Croce or in the old port, for a touch of "worldliness" instead, here we are in via Roma in the many bars ready to serve you at better!
If the abundant aperitifs have not satisfied you yet, it will be time to try the many restaurants that offer local cuisine based on fish that is always obviously very fresh and then … some music on the beach and on full moon nights … the evening on the boat will become more impressive than ever!
"A holiday in Lampedusa is for all those who know how to appreciate the essence of the sea in its simplicity, who know how to look beyond the appearances of this harsh land with all its contradictions and who want a holiday on a Caribbean sea just an flight…"
The specialists for your holiday in Lampedusa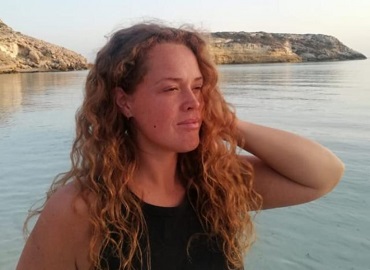 Laura Vigevani
Customer Service
The youngest of the group. Together with Lisa, he mainly takes care of on-site customer support. You will always see them eager to satisfy all your needs.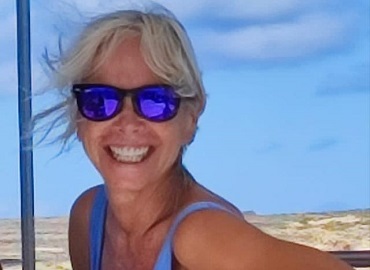 Vania Facchini
Founder and Coordinator
Founder and coordinator of the entire Lampedusa l'isola che c'è project. Like any self-respecting boss, she is always on point to ensure the smooth functioning of the work activity. Being an extremely sunny person, smiles are guaranteed with her!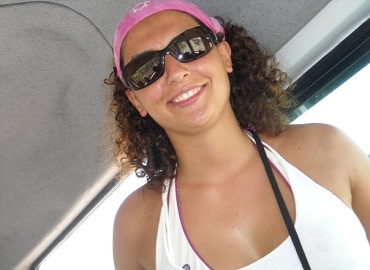 Lisa Sandrinelli
Customer Service
One of the pillars of our staff. Together with Laura, she does her best to guarantee you an excellent service as you discover this splendid island.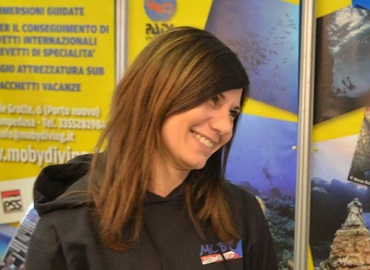 Roberta Marchetti
Moby Diving
Do you want to come on holiday to Lampedusa and are you intrigued by its wonderful seabed? Roberta is here for you! With his great experience in scuba diving, he will make you have an unforgettable experience!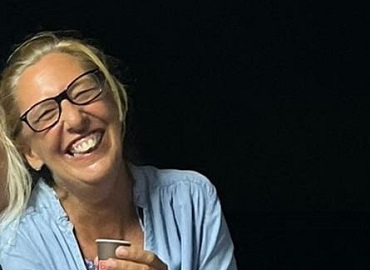 Rossella Prada
ADMINISTRATOR AND COORDINATOR
Vania's right arm and of the whole team. Her tranquility and her organization are the perfect ingredients to best perform her role as Administrator with a capital A!
"We wanted to thank Vania for the wonderful experience that both me and my son Davide had to live in these 15 days on the wonderful Mediterranean island. Her seriousness and sympathy make Vania a great professional, she organized our holiday at she teaches fun and relaxation. This is the second year that I have booked my holiday through her, and we will certainly be returning again next year. Excellent accommodation in a beautiful location, greeted us at the airport warmly, and looked after of our transport making us find our car in front of the house. We will not forget our boat trips ... To be recommended to everyone. Lampedusa the island that exists, and how there is"
Davide Fantuzzi
"Just returned from Lampedusa. It is not the first holiday on this splendid island, however it is the first time that we spend 15 days there. As always, we rely on Vania who organizes everything for us in the best possible way down to the smallest detail. Both last year and this 'year my sister and my nieces also joined me and my partner. Vania gave us the best advice so that the girls could stay divinely and so it was that they dote on her. Always available, never intrusive, excellent connoisseur of the places, the locals and the people of the island and excellent adviser. We had a great time. We strongly advise anyone wishing to go to Lampedusa to contact her."
Patrizia Zanichelli
"I have been going to the wonderful island of Lampedusa for years, always supported by the fantastic Vania. I fell in love with this island as my wife and children did, who adored Vania and all the outings she proposed to make ours perfect , and I must say that it has never failed. Apartments always in order, everything ready as soon as you arrive, clean house, car parked in front and the smiles of the owners always welcoming. I thank Vania, to whom I owe the greatest favor, for making my holidays always unforgettable, and returning home more pleasant, with fewer worries in mind! With this, I recommend everyone to book with Vania. We will definitely see you next year!!"
Diego Graffigna
"I would like to thank Vania for the wonderful two weeks I have just spent in Lampedusa together with Alessandro and Serena. I have been spending my holidays in Lampedusa for a few years and I have always leaned on her. Thanks to Vania for the excellent organization, for your sympathy and professionalism, for the many unforgettable moments you gave me and the boys ..... the boat trips with the excellent lunches on board, the aperitifs at sunset, Alessandro's "Baptism of the Sea". definitely next year!"
Rossella Prada
"Also this year Lampedusa has not failed to meet expectations, always beautiful and Vania's organization was perfect as usual, we didn't have to think about anything! As soon as we arrived, the house was ready and the scooter already parked in front of the house, the day and night boat trips were beautiful organized by Vania with Barca Guaza and on Wednesday evening grilled fish at will in the enchanting setting of l'O'scià .... spectacular!!! thanks to Vania for her inexhaustible energy, patience and really good organization !!!!!!
Claudia Dall'Aglio
"We were in Lampedusa from 8 to 15 September, with a trip organized by VANIA, the island is wonderful, the trip is perfectly organized if you need a point of reference for Lampedusa, VANIA is for you. I will definitely be back."
Rodolfo Zani
We like to collaborate with the best.
We are proud of our Partners who work with us
to offer you the best stay in Lampedusa.