In first place among the 25 most beautiful beaches in the world:


Rabbit Beach, Lampedusa – Siciliy
Against Caribbean islands, Polynesia and the world's most famous tropical landscapes, Italy is the beach and the most beautiful sea in the world. We find in the first place a beach located on a small island in the south of Sicily: the Rabbit Beach in Lampedusa.
A spectacular bay, with crystalline waters entirely surrounded by a very low cliff that welcomes the typical flora and fauna of the Mediterranean.
In particular, this bay is one of the few places where the Caretta Caretta turtles go to lay their eggs.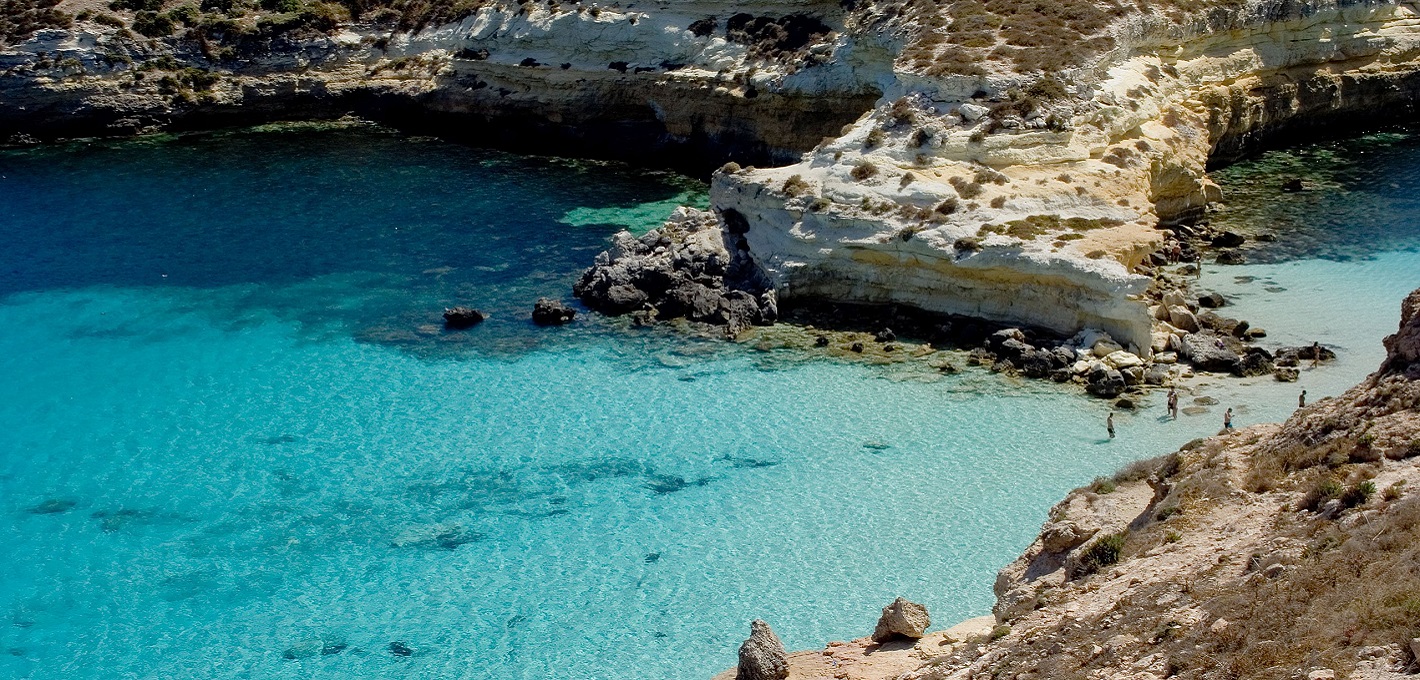 Photo by Pietro Crincoli
For this reason, the cliff is part of the Lampedusa Island Oriented Nature Reserve, which also protects this species of turtle, as well as all the rest of the Mediterranean fauna. The perfect destination for your summer holidays if you love nature, the sea and relaxation.